Video or image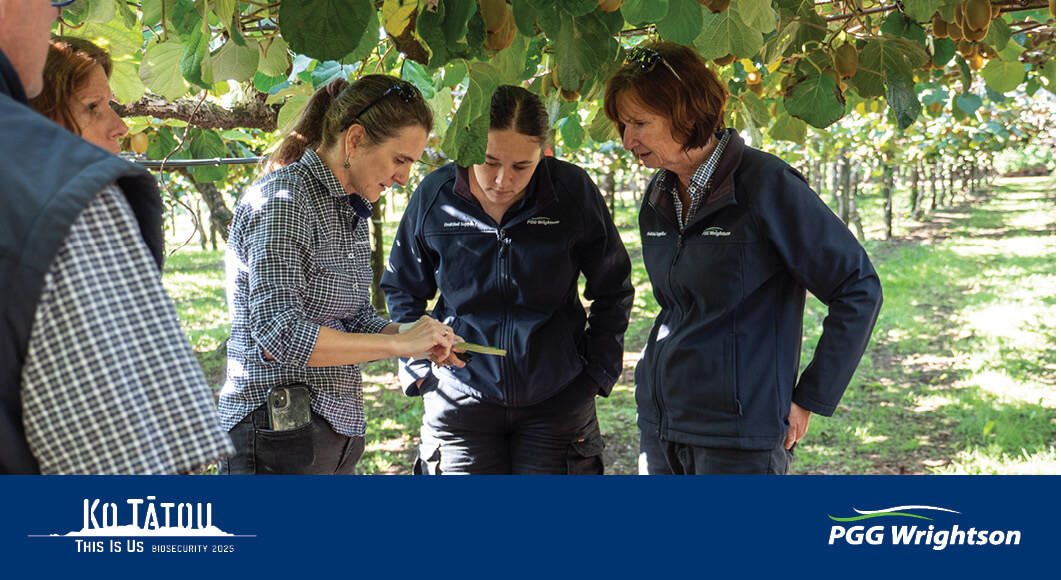 PGG Wrightson signs Biosecurity Pledge
Aotearoa New Zealand sits in a unique position being an isolated island nation which has historically protected it from a number of pests and diseases found elsewhere, but the high volume of trade and tourism increases the risk of them getting across the border.
Biosecurity is a major risk to agriculture.  An incursion could hinder the sector's ability to operate through the movement of products, stock and vehicles, and put a business operation or reputation at risk if it is seen as the origin of an incursion, is at fault due to negligence, or is not compliant.
Fruitfed Supplies Technical Specialist, Elaine Gould, has lead PGG Wrightson's commitment to biosecurity for many years and was delighted to sign the Biosecurity Pledge with Biosecurity NZ. Elaine says, "While we already have strong biosecurity practices in place to mitigate risks, joining the Pledge means we will re-examine our biosecurity activities, explore how we monitor these activities, and show a commitment to biosecurity governance".
The Biosecurity Pledge is an MPI lead framework for managing the risk of unwanted pests and disease incursions into the country. The partnership aims to help all businesses take a proactive approach to their biosecurity practices. By signing the Pledge, businesses can learn how to take practical actions and receive invitations to member forums and learning sessions.
For more information visit Ko Tātou This Is Us 
Back to News