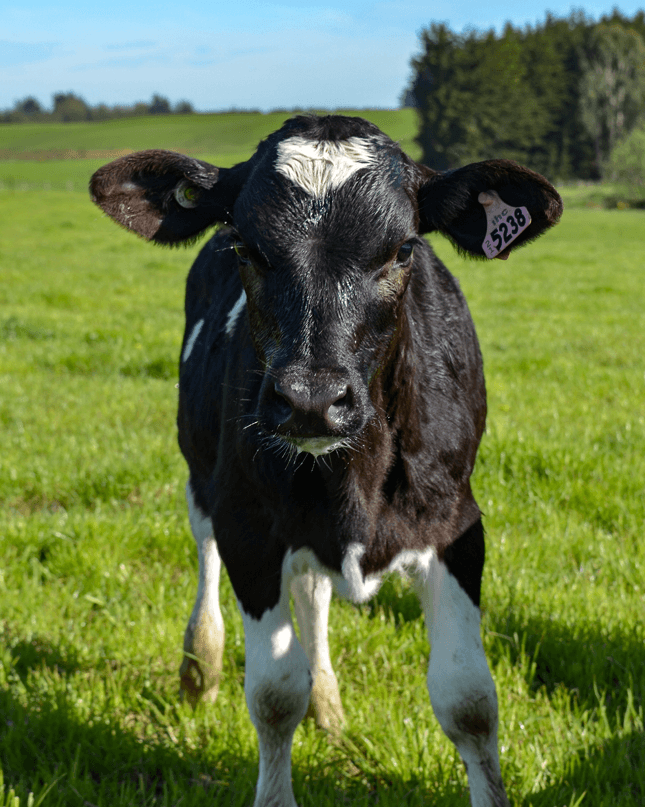 One animal can change a life!
Donate an animal, change a life.
Thanks to the generous support of New Zealand farmers, the IHC Calf and Rural Scheme has been transforming the lives of people with disabilities in rural areas for over 40 years.
Since launching in 1982, the rural donation scheme has raised over $40 million for IHC. This money makes a true difference to some of New Zealand's most vulnerable people and their families, making it one of New Zealand's most successful charitable programmes.
"We're proud of our long association with this fantastic cause…From its origins, the scheme has always been about rural people doing their practical best to support a community need." - Peter Newbold, General Manager Livestock, PGG Wrightson 
Pledge a calf
What's the process for pledging livestock?
Confirm your pledge with IHC via the form below and they'll send you a pink IHC ear tag. Or to pledge a virtual calf, make a donation directly to IHC.
Select and tag your IHC calf with both your NAIT tag and pink IHC tag.
Inform your sales agent of the IHC calf or calves coming with your lot. *
Write 'IHC calf' on your ASD form that goes with your IHC calf.
Contact your local transporter to arrange collection.
*If you're unable to send your animal to sale with your own lot, IHC can pay to get them there.
See the IHC Calf Scheme Sale dates
Learn more
IHC Calf & Rural Scheme Newsletter
See the impact your generous rural support is making on your community.  
Farmers make amazing things happen with your support of IHC's Calf and Rural Scheme. Learn more about the difference you're making in the latest newsletter.