Supply chain transparency
Bloch & Behrens and PGG Wrightson Wool have been delivering consistent quality New Zealand wool for generations. With the introduction of our new flagship brand, Wool Integrity NZ™ we can now guarantee our wool has been ethically grown and has followed a path of genuine integrity.
Wool Integrity NZ™ is designed to provide full transparency within the supply chain.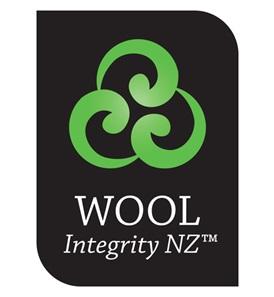 Quality, sustainable, renewable and ethically produced
Over a thousand farmers across New Zealand are already part of the Wool Integrity program. Established in 2015 the programme is a promise to all parties within the wool chain that a quality, sustainable and ethically produced product will be delivered on time, every time. The Integrity program monitors wool at every stage of its journey from farm to market and offers full traceability of each lot to its originating farm.
The end product
Wool in the programme can be directly sourced as greasy, scoured or combed wool. Spinner brand partners are also able to provide manufactures with Wool Integrity branded yarn suitable for a wide range of products. Finished products made from 100% Wool Integrity NZ™ branded wool are eligible to carry the Wool Integrity NZ™ logo. This ingredient brand would sit alongside a manufacturer's brand providing added-value endorsement of genuine integrity.