Maintenance and repair
PGG Wrightson Water service and repair most makes and models of irrigator, pump or irrigation system and have some of the best technical knowledge in the industry. 
Maintenance of your irrigation system is critical to ensuring that you prevent breakdowns, maximise performance and therefore your potential returns.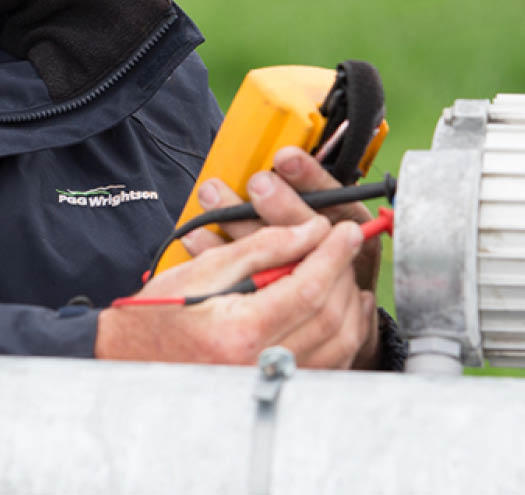 Maintenance
Maintenance is critical to ensuring you are maximising your system's irrigation performance and therefore your potential returns. Different types of irrigation systems require different maintenance options.
Regular maintenance should be carried out on the pumps, water source, sprinklers, mechanical parts and the field itself. This will increase the life expectancy of your irrigation equipment and reduce potential down time should you experience failure in the middle of the season.
Professional service
PGG Wrightson Water's fleet of service vehicles are able to provide an on-farm maintenance service to customers nationwide. 
We can provide:
Fully experienced technical team
On call service – 24 hours/7
Dedicated Valley Pivot and Linear irrigator servicemen
Dedicated Ocmis servicemen
Dedicated pump servicemen
Pumps
Our experienced pump technicians offer you their ability to service and maintain your pumps to ensure their effectiveness. 
We carry a large selection of spare parts and throughout our branches can service most brands of pumps.
Contact us for a free on-farm consultation
To discuss your water and irrigation requirements fill out our enquiry form or freephone 0800 864 774.
Complete an online enquiry form