Video or image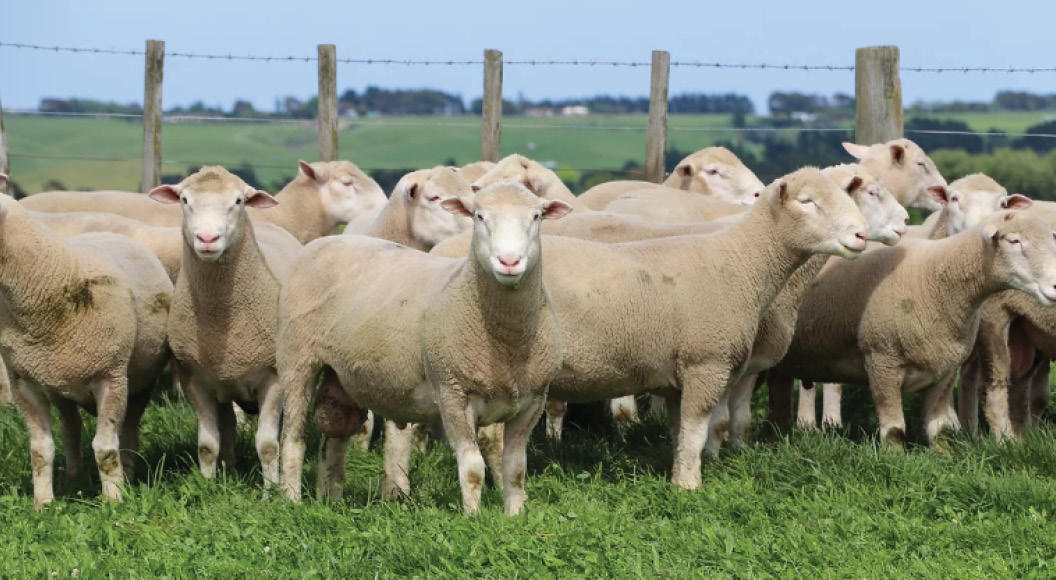 Over The Farm Gate: Major dispersal sale of highly desirable sheep genetics
Sixty five year legacy of Glengarry Poll Dorset, New Zealand's number one Poll Dorset stud, to be offered
A major dispersal this winter will make available a legacy of the country's foremost sheep genetics at a scale rarely offered.
Held by the Pratt family, which has been farming at Apiti, Manawatu for almost 120 years, Glengarry Poll Dorset is the foremost name associated with the breed in New Zealand, and is registered as the country's first Poll Dorset stud, initially importing six ewes and three rams from Tasmania in 1957 to found the business. Glengarry has attained the number one Sheep Improvement Limited terminal sire ranking five times since 2004.
Glengarry Poll Dorset Stud is offering a significant percentage of its flock: 450 mixed age scanned in lamb Poll Dorset ewes. Expressions of interest for these ewes are sought now.
Currently into the fourth generation on the farm, with Ben Pratt taking over from his father Ross, whose own father Willy established the stud 65 years ago, the dispersal is a reset for Glengarry Poll Dorset, marking the baton passing from one generation to the next.
PGG Wrightson Livestock National Genetics Manager Callum Stewart says the dispersal has already attracted plenty of attention.
"Glengarry Poll Dorset selects according to clearly defined and strict criteria refined over 40 years. Traits bred for are growth, eye muscle quality, easy care, foot score, fertility and survival. Based on Sheep Improvement Limited records, replacements are only selected from the flock's top 50 per cent of lambs, with a big emphasis on footrot resistance and general soundness.
"Glengarry rams are all ranked in the top ten of sires that they breed, or have special attributes that they select for. This offering is the best of the best, with early maturity in a terminal sire enabling the farmer to send lambs away before or just after Christmas.
"This dispersal offer seeks to keep as much of the flock together as possible, continuing the legacy that has been so well received by Glengarry's clients, offering a 'golden ticket' to anyone who is sufficiently motivated to take it on," he said. 
In conjunction with the stud, the Pratt family also runs a commercial sheep farm, continually monitoring and testing the performance of the genetics produced by Glengarry on a real farm between 550 and 650 metres above sea level.
Richard Redmayne Managing Director of branded lamb producer Coastal Lamb, which combines the interests of 17 like-minded farming families on the east and west coasts of the North Island, and whose own farm is 1005 hectare Tunnel Hill at Turakina, near Marton, has routinely bought 15 Glengarry rams per annum, following on from his father who started buying rams from the stud in the 1980s. He says the quality of the Glengarry studstock speaks for itself. 
"They are magnificent rams in terms of length and confirmation, and the basis for our production of a good grading lamb that we sell into high end food service markets around the world. 
"I would like to see this flock remain together, which will enable us to continue to access these genetics. I know of several other similar clients of Glengarry Poll Dorset with the same strong belief. We are very happy long term customers, and look forward to being able to continue to purchase an annual draft of rams from whoever purchases this flock," he says.
Callum Stewart, PGG Wrightson National Genetics Manager
Back to News