Video or image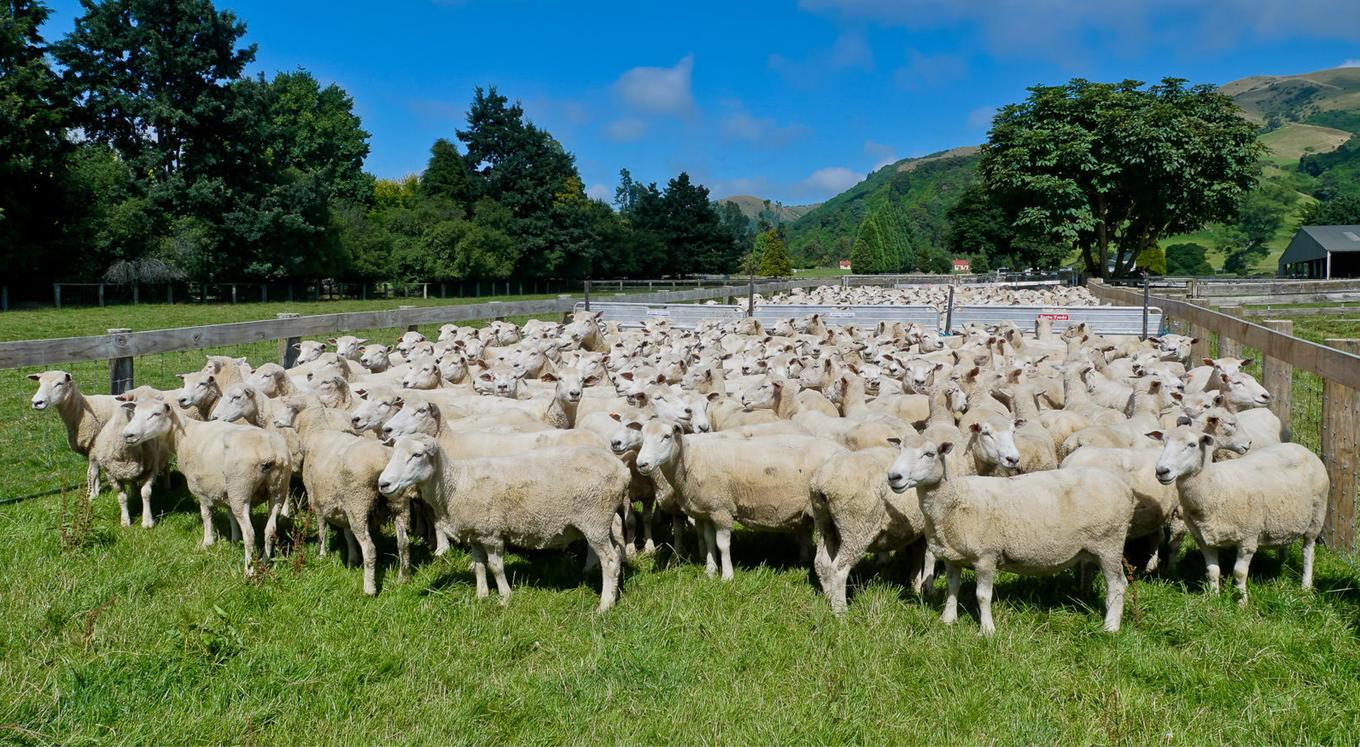 Interest strong at Temuka ewe fair
High demand from motivated gallery results in excellent competition and notable prices
This year's Temuka in-lamb ewe fair, on 6 July, attracted plenty of interest, with high demand from a motivated buying gallery. As a result the better ewes in each class sold well.
Compared to the 2021 sale, although throughput was up by nearly 1500 head, the extra numbers found ready buyers.
Half the tally sold in 12 of the 60 lots. Making one of the top returns at $270, the largest pen, from Hyde, held 465 Romney ewes scanned at 188 per cent to a blackface ram. Half the pens sold between $240 and $272.
Scanning rates of 180 to 200 per cent were common, well sought after and dominated the top ten earning pens. Those exceeded that level, including scanned triplets, settled between $238 and $261.
Two Romney pens shared the day's top price of $272: one was capital stock two-tooths of Wairere breeding from Totara Valley, shorn and scanned at 181 per cent to a Wairere Romney ram; while the other was mixed-age ewes from Orari Groge scanned at 196 per cent to a Suftex ram in a single cycle.
Better pens of Coopworth sold slightly above $250.
Shane Gerken, PGG Wrightson South Island Livestock Manager
Back to News