We are proud and humble of our long association with this fantastic cause. IHC and PGG Wrightson working together is one of New Zealand's most enduring charitable relationships. From its origins the scheme has always been about rural people doing their practical best to support a community need. One big advantage is that farmers who give to the scheme can see the impact of their donations put to good use in their local area. PGG Wrightson has been there since the beginning, helping people by making the most of the many connections our brand has to the rural sector throughout the country. Congratulations to IHC on the scheme and the great work it does.
Celebrating 40 Years of the IHC Calf and Rural Scheme
PGG Wrightson CEO Stephen Guerin on the 40th anniversary of the IHC Calf and Rural Scheme
PGG Wrightson and the IHC head down to the Wakelin Family Farm.
John and Robbie Wakelin share the story of a 30+ year history of support for the IHC Calf and Rural Scheme. In a classic kiwi farmer attitude, they tell us that it's just what you do.
Watch IHC Calf and Rural Scheme
The Country's Jamie MacKay catches up with PGG Wrightson's CEO Stephen Guerin to chat about the IHC Calf & Rural scheme. The IHC Calf & Rural Scheme is proudly supported by PGG Wrightson Livestock and has raised almost $40m to support people with intellectual disabilities in rural communities for almost 40 years.
IHC on The Country
IHC's National Fundraising Manager Greg Millar caught up with Jamie Mackay on The Country to discuss the latest IHC news.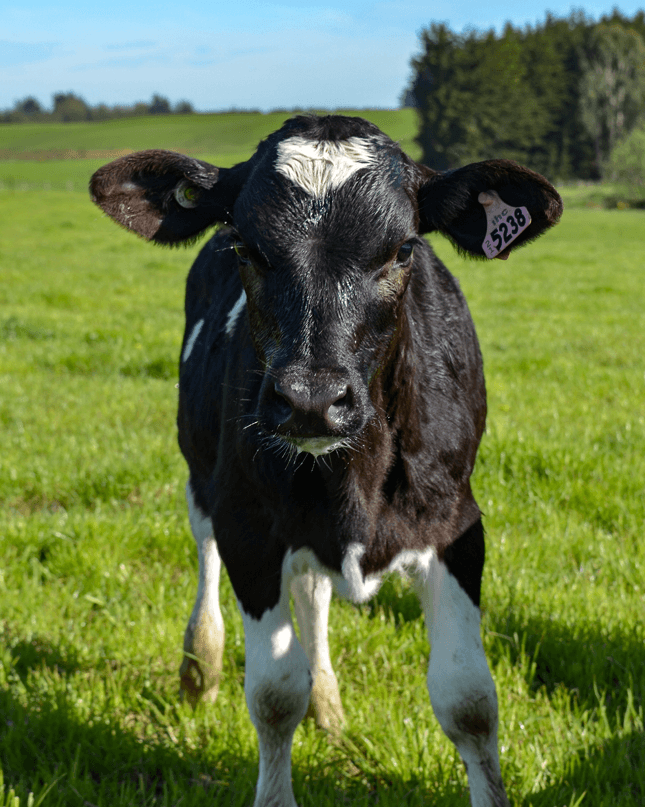 One animal can change a life!
Through the generous support of many farmers, the IHC Calf & Rural Scheme has had such a positive impact on the lives and futures of rural people with intellectual disabilities and their families. Farmers donate calves, sheep, lambs, virtual calves and virtual lambs to help some of the most vulnerable people in their rural community.
With your help, IHC can make New Zealand a better place for people with an intellectual disability.
Phone North Island: 0800 442 500 | Phone South Island: 0800 442 886 | Website: www.ihc.org.nz/pledge | Email: calf@ihc.org.nz
Pledge your donation today
Where does your money go?
Supporting families and children with intellectual disabilities.
Supporting 1,000 volunteers across New Zealand.
Funding local Volunteer Associations to provide Advocacy and support to families in need across New Zealand.
Maintaining New Zealand's most comprehensive library on information relating to intellectual disability.
Running a community awareness programme, Take a Moment With Us.
Providing Advocacy and Self Advocacy for all people with intellectual disabilities in New Zealand.
Enhancing the living environments of IHC's 850 homes and other facilities throughout the country.
How to donate
1. CONFIRM your pledge with IHC
2. SELECT & TAG your calf or lamb with your NAIT tag and pink IHC tag
3. INFORM your sales agent
4. WRITE 'IHC Calf' on the ASD form
5. CONTACT your local transporter
Find out more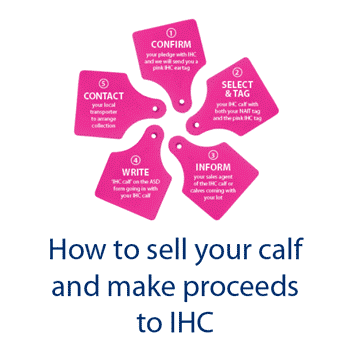 IHC Calf and Rural Scheme Newsletter
You make amazing things happen with your support of IHC's Calf and Rural Scheme. Now more than ever, your support is playing a critical part in keeping some of your community's most vulnerable people safe in the face of Covid-19. Read more in the Autumn newsletter below.
Download and read the IHC Calf & Rural Scheme Newsletter