Video or image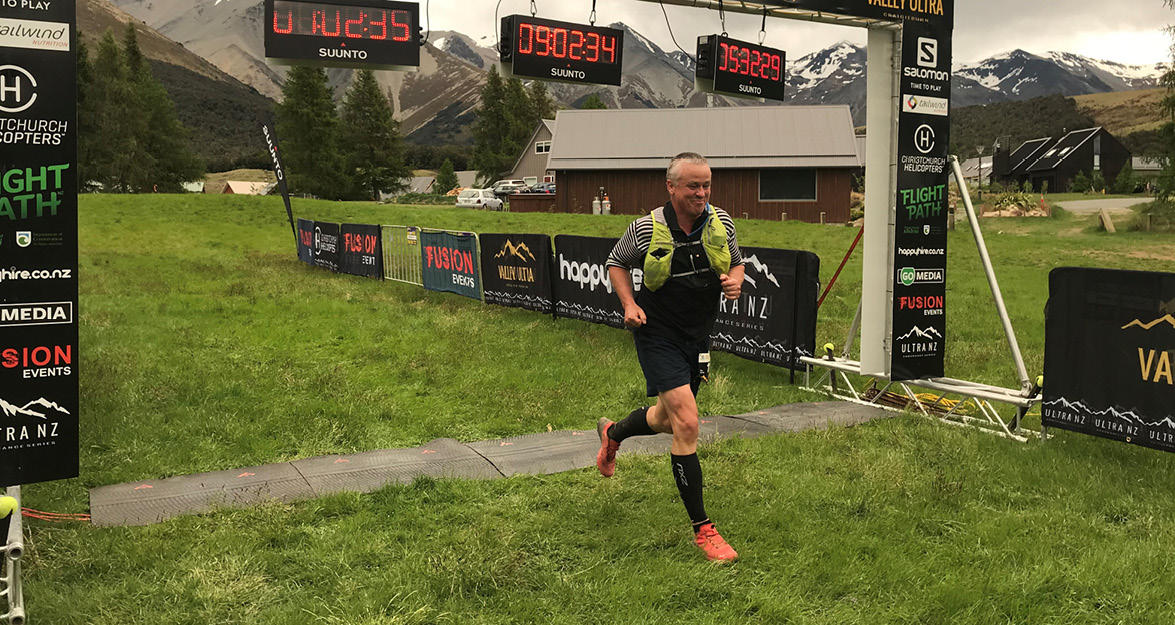 Wool Street Journal: Staff profile Dave Burridge
Fitness and the great outdoors combine Dave Burridge's passion for adventure racing.
During working hours, Dave Burridge is South Island Auction Manager for PGG Wrightson Wool, overseeing all the details for every fortnightly wool auction held in Christchurch. Outside the auction room, Dave is a highly dedicated adventure runner.
"When I stopped playing rugby in the early nineties, I looked for something else to do with my time. I started cycling, enjoyed it, and competed in several road cycling events. I also took part in a childhood cancer charity fund-raiser, circumnavigating New Zealand, 5600 kilometres solo on a bike.
"In the late nineties, I became interested in mountain climbing and climbed Mt Cook. However, after taking a slip on Minarets up the Tasman glacier, I thought there were too many risks with a young family at the time. That's when I graduated to marathons and adventure races," he says.
Adventure races usually take place over a wilderness course, typically in the mountains.
"I've always been interested in physical and mental wellness, which I value. I like to challenge myself. As they say, the best things in life are free. In this sport, the person you compete against most is yourself, and I'm my own biggest competitor," says Dave.
One of his most challenging events was the inaugural Valley Ultra, in November 2019 in the Craigieburn range, starting and finishing in Castle Hill village, via a 56-kilometre round trip, taking in a 3600-metre ascent. Dave finished in one minute over nine hours, placing in the top dozen in his age group," he says.
Dave reckons training can be more rewarding than the event itself.
"I probably do 50 to 80 kilometres per week. Once you enter, the event is a target. I spent nine months training through the autumn, winter, and into the spring for the Valley Ultra. Fitness is an ongoing process. I try to do something every day. I usually run home from work on two days each week, a 10 kilometre run from Sockburn to the Port Hills. Other days I run around the Port Hills after work.
"Our outdoors in Canterbury is incredible. It's the most amazing environment where we have lakes, uniquely braided rivers and shingle scree mountains. As well as the magnificent Port Hills, we have well-marked trails in the Canterbury mountains. I almost always trek solo, and there's nothing more inspiring to be out there on top of a ridge somewhere."
Dave and wife Kris, who supports him in competitive events, own land in Castle Hill Village in the Craigieburns that he uses as a base.
"I can blast up any one of the 2000 metre peaks within the village, then drive home in just over an hour, feeling pleasantly exhausted, showered up and enjoying a cold beer," he says.
As well as Kris, a good mate, former colleague and well-known wool identity Craig Smith, along with Craig's wife Emma, are also supporters when Dave competes. 'Smithy' has even been known to enter the odd event himself.
Dave, who describes himself as a 'competitive bastard,' plans to stick with adventure racing for a few more years yet.
"I've been able to maintain my fitness. I reckon I feel as good as when I was younger, though I could be kidding myself…
So long as the old joints hold out and I stay injury-free, I will continue to enjoy adventuring, though once I become too buggered to run, I'll probably get back on the old bike again," he says.
Back to News