Video or image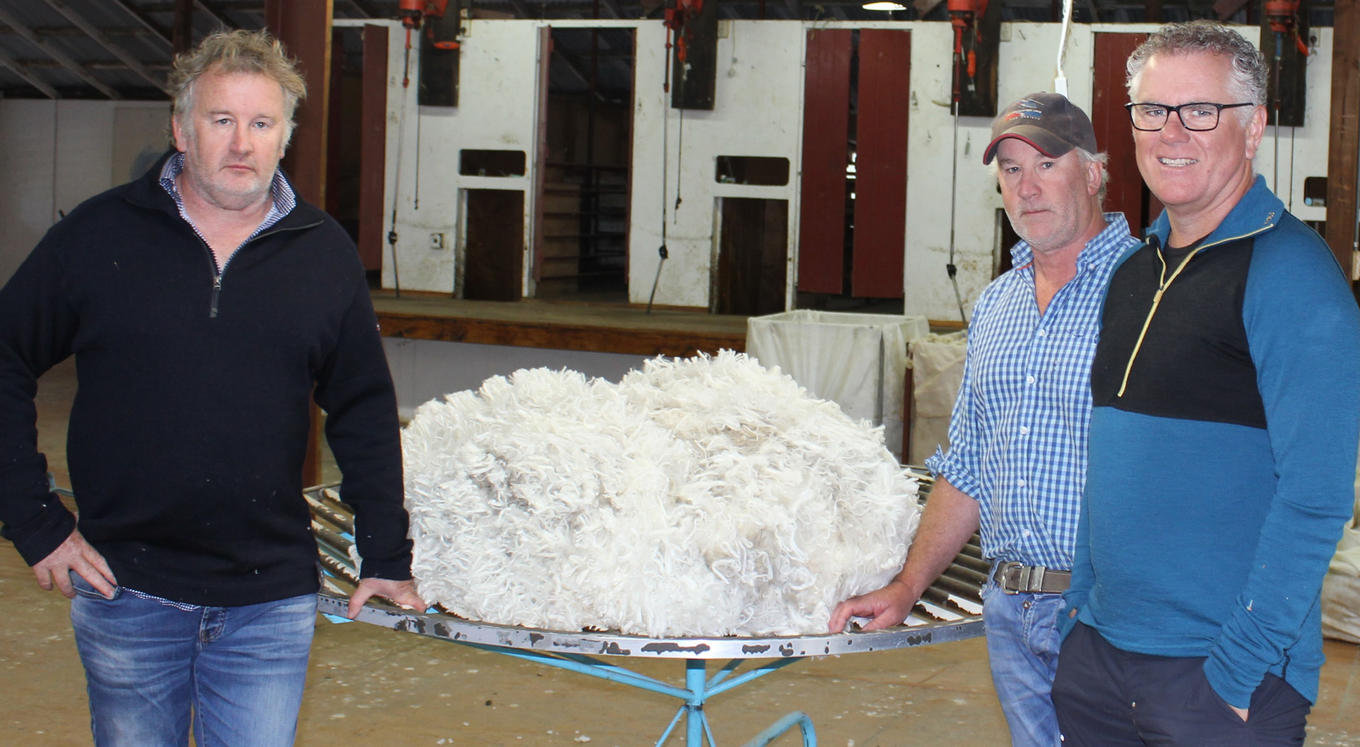 Wool Street Journal: Fixed price contract will add $9 million per annum to grower profitability
PGG Wrightson plays a vital role in a partnership set to add $9 million per annum to wool growers' profitability.
Endeavouring to source the best wool to manufacture the highest quality garments, Devold of Norway is offering New Zealand growers a fixed premium price per kilogram, with PGG Wrightson alongside, assisting growers in assessing and taking up the offer where appropriate.
PGG Wrightson Wool General Manager Grant Edwards says the fixed price contract will give growers certainty.
"These contracts will provide growers with confidence to produce the absolute best wool they can.
"We aim to grow strong relationships through the supply chain, from the farm gate to the manufactured item, building in and capturing the value of integrity of quality and supply," he says.
Under the new contract, growers will receive a fixed price per kilogram, above the market average, for one year. Devold will also offer a bonus payment of $2 per kilogram above the new contracted base rate for wool meeting specific criteria. This differs from the previous model, where grower returns have been subject to market fluctuation.
Grant Edwards says PGG Wrightson's role is to offer options to growers to help them maximise the value of their clip.
"By bringing together the parts of the supply chain where we are most active, that is our on-farm relationships and our logistical expertise, we enable Devold to source high-quality wool that will be reflected in the quality of the garments they produce, providing growers with a stake in Devold's premium quality products.
"This maximises the expertise of all parties in the supply chain for the benefit of the product's end consumer. By ensuring good quality wool is produced on-farm, we enable that to meet Devold's manufacturing specifications."
Craig Smith, general manager of Devold Wool Direct, the company's buying arm, says Devold highly value the established partnership with PGG Wrightson since its entry into the New Zealand market several years ago.
"At Devold, we have always valued quality. To produce the very best garments, we need the very best wool, so naturally, the sentiment must be reflected in what we pay our growers.
"By increasing the current contract price and fixing it for one year to start with we are giving certainty in an ever-changing world, showing loyalty to our growers, providing the opportunity for reinvestment back into the land, which ultimately benefits us through the quality of wool produced.
"Within the contract, growers are paid by the kilogram, so the longer the wool on the sheep when it is shorn, the better off the farmer will be, meaning we are rewarding growers for longer wool. While we are paying a premium for it, by contrast, in Australia, buyers are discounting growers for growing longer wool," he says.
Any grower interested in the Devold fixed-price contract, don't hesitate to contact your PGG Wrightson wool representative.
Back to News