Video or image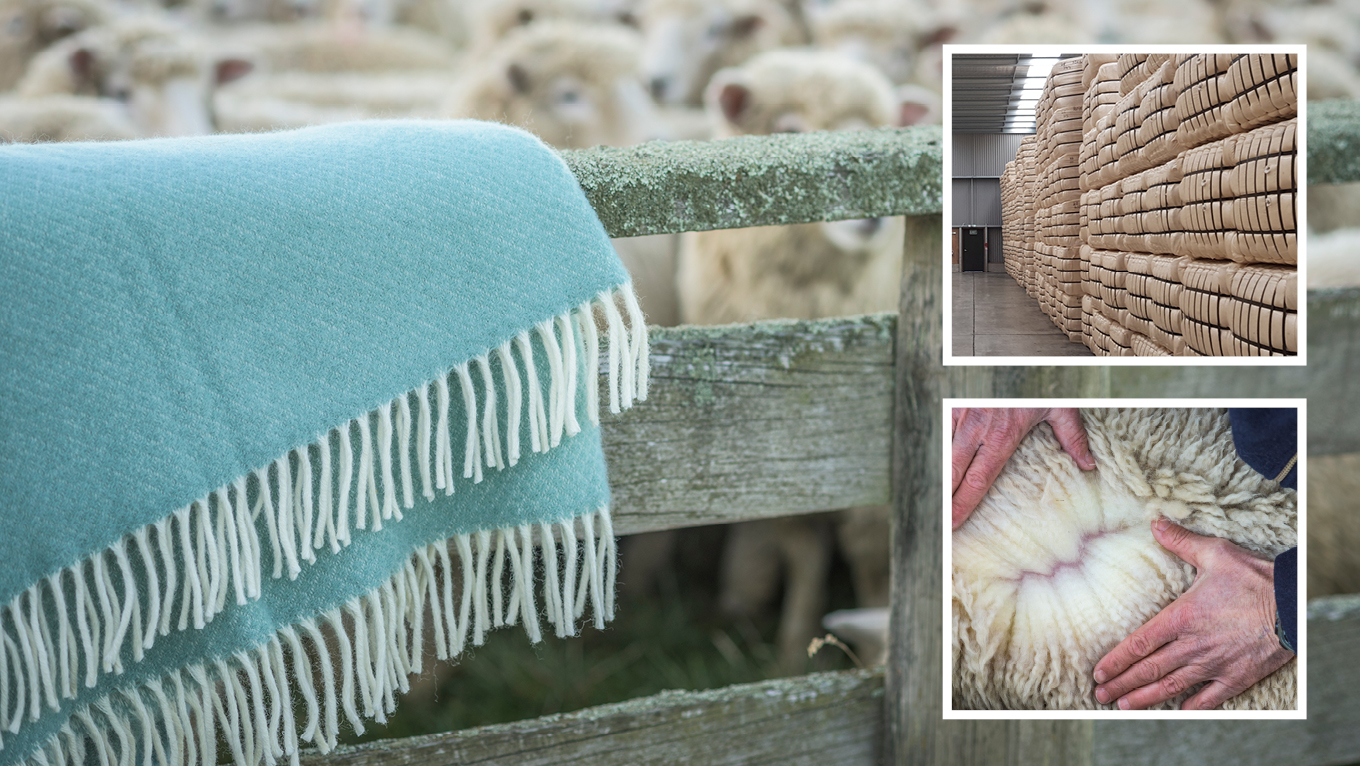 Wool News: Basics in our favour as world wakes up to wool
Coarse wool growers have faced a stark fact in recent times: revenue from wool does not cover the cost of growing, harvesting, packaging, transporting, and selling their clip. Recent price improvements have lifted some growers to either "break-even" or slightly "in the black" levels.
This hard truth is only softened by dual-purpose breeds offering income balance due to current favourable lamb and mutton returns. However, the question remains: does continuing along the same path offer long term viability?
In the 1990s New Zealand wool was considered a sunset industry. Back then that seemed harsh, particularly as previous price collapses were routinely followed by better than anticipated recoveries. However, while crossbred B grade fleece wool had rallied to 600 cents plus per clean kilogram around five years ago, returning growers around 450 cents greasy before costs, corresponding prices have until very recently, been hovering around 240 cents per kilogram clean, or approximately 180 cents** greasy: this at a recent auction quoted by brokers and exporters as in 'seller's favour.' Noting lesser grade wool plus associated oddments are discounted, clearly a substantial gap prevails between cost and return for coarse wool growers.
We all know it is a long game. Most farmers understand agriculture's many swings and roundabouts, alongside trends within different sectors. Whether you produce seed, cereal, stock feed, meat, wool, velvet, flowers, timber, fruit, or whatever, returns depend on demand, usually driven by need rather than desire, based on the end consumers' financial capability.
Globally ours is a premium product: even if they want it, not all can afford wool. Decades of New Zealand sheep farming and investment in breeding have ensured dual purpose animals that optimise wool and meat production. While present coarse wool returns are unbelievably poor, genetic structure and production from those breeds is pretty darn good!
As understanding grows around how beneficial our fibre is to health and wellbeing, wool's profile is being re-evaluated, see here: https://youtu.be/CAaOBsBIf5s. Although within the industry we understand wool's benefits, the next generation is consumed in a synthetic world. Reacting against the true costs of that, they seek to know more about wool. Thankfully, this global re-invention seems to be working as various wool industry and market-led organisations have begun focusing on our fibre's natural, renewable, sustainable and traceable characteristics, along with its health and wellbeing qualities. Introduced by wool brokers and marketers in recent years, quality assurance, traceability and integrity programmes position New Zealand wool favourably to capitalise on reviving markets.
So the moral of the story is: hang on in there, our future is better than this.
** Note 30th June 2021 level is approx 290 cents per kilogram clean or 215 cents greasy.
Rob Cochrane Wool Procurement Manager PGG Wrightson Wool
Back to News