Video or image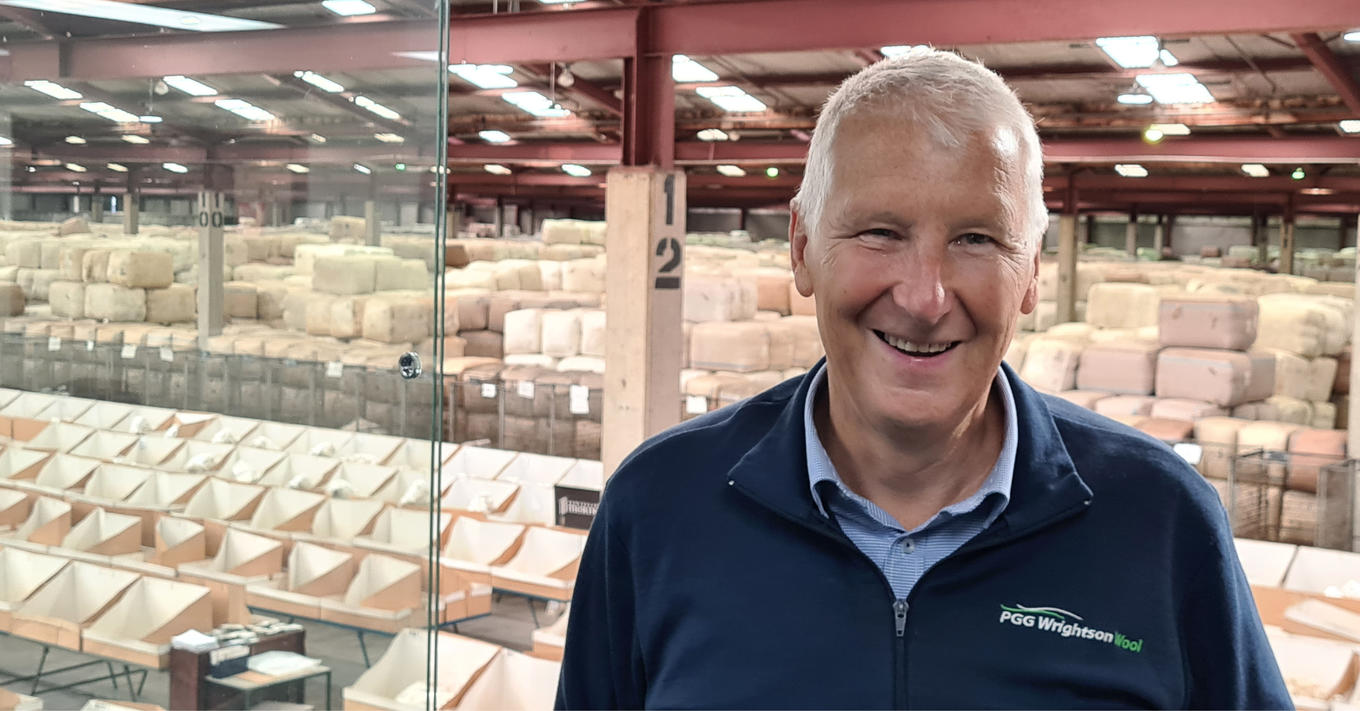 Positive Trends Emerge in New Zealand's Wool Markets: Insights from Grant Edwards
In a recent interview with Rowena Duncum from The Country, Grant Edwards, the General Manager for Wool at PGG Wrightson, shared promising developments in the wool industry. Listen to the interview below or read a summary of the key points discussed:
1. Crossbred Wool Prices on the Rise
Grant Edwards reported a positive trend in crossbred wool prices, with a notable increase observed in recent auction sales across both the North and South Islands. Over 14,500 bales were sold, demonstrating the strengthening demand. Top-quality wools are now fetching over $3 per kilo greasy, showcasing a significant uptick. While acknowledging the need for further improvement, Edwards emphasised that these advancements represent a step in the right direction.
2. China's Renewed Interest in New Zealand Wool
China, historically a dominant buyer of New Zealand wool, has shown renewed activity in recent months. While its share of New Zealand's wool exports dropped to the early 20%, it is now on the rise again. This resurgence is an encouraging sign for the industry. Additionally, India and Europe continue to be robust markets for New Zealand wool.
3. Strong Support from Australian Buyers
Edwards noted the positive presence of an Australian buyer attending auctions in New Zealand in person. This indicates a supportive stance from the Australian market, further bolstering the optimism surrounding wool sales.
4. Increased Interest from International Brands
There has been a notable surge in interest from both national and international brands in New Zealand wool. Multiple overseas customers have visited New Zealand to gain a deeper understanding of the wool supply chain and the factors influencing production. Noteworthy visits include one from Danspin, the largest carpet yarn manufacturer in Europe and possibly the world. These interactions serve to strengthen relationships and address concerns about ongoing wool supply.
Grant Edwards' insights provide a comprehensive overview of the current state of the New Zealand wool market. To stay up-to-date with the current wool prices sign up to receive our weekly auction reports straight to your inbox.
Back to News