Video or image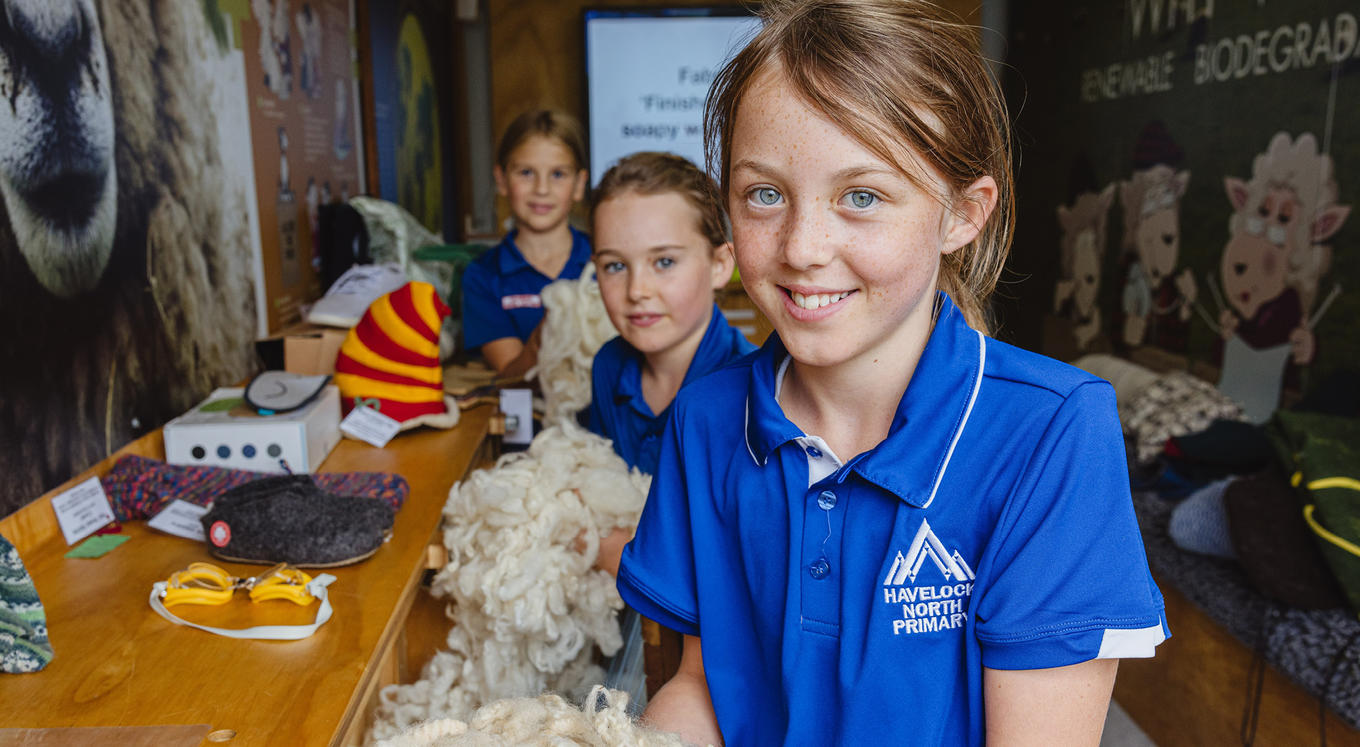 Wool's cool at school.
An interactive educational opportunity for students might be the way to help New Zealand with its growing wool crisis.
The Wool In Schools programme works with primary, intermediate, and secondary schools.
Schools can register for The Wool Shed, filled with interactive tools to educate kids on wool qualities and processes, for up to two weeks at a time.
The sheds are two converted shipping containers, one for the North Island and one for the South Island, free for school use.
The North Island container has spent two weeks recently at Havelock North Primary School teaching about 250 students about NZ wool.
Rebecca North, a teacher who has been overseeing the Wool Shed programme, said the school expressed interest in having access to The Wool Shed in 2021 and went on the waiting list.
"Schools struggle to resource all areas of learning effectively to ensure students have a greater understanding of the world they live in."
The Wool in Schools initiative aims to help school children understand wool's place in our lives and why it should be part of our future.
It includes a wide range of resources supporting the NZ school curriculum, which can be tailored to different age groups and be applied to primary and intermediate classes, including science, technology, maths, economics, history and art. 
PGG Wrightson has helped deliver Wool in Schools since it began in 2015 and has been instrumental to its ongoing success, organisers say.
"Their enduring relationships with the rural community, technical expertise, focus on innovation, and nationwide presence, means PGG Wrightson is one of the best-known, respected and trusted agricultural brands in the country."
For more detail, visit www.nzwool.co.nz.  For the original article: https://www.nzwool.co.nz/havelock-north-primary-school-taking-on-the-wool-crisis-through-education/
Back to News