Video or image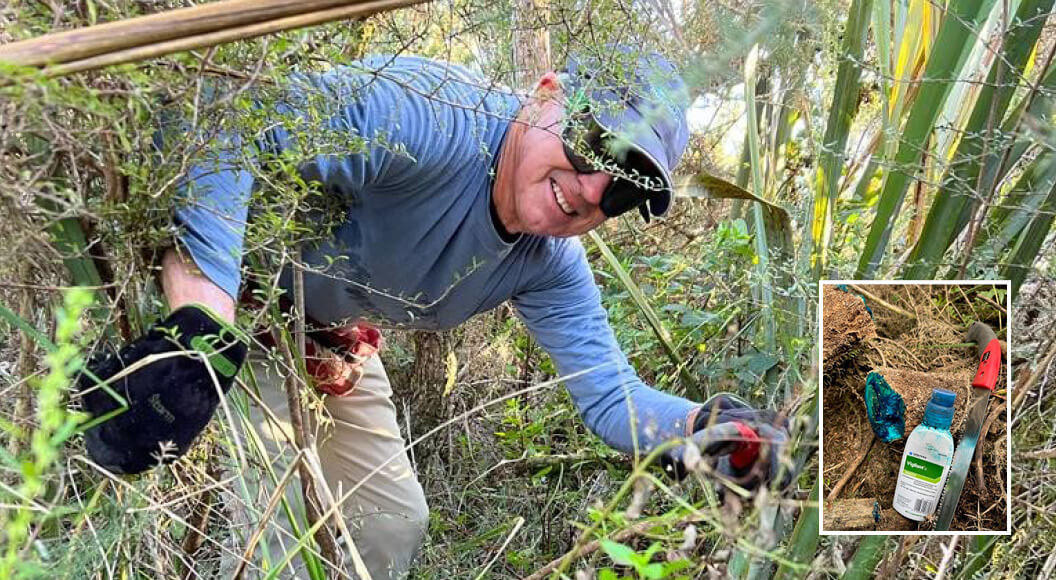 Supporting GorseBusters at Ōkārito Lagoon
The Ōkārito Lagoon in South Westland is New Zealand's largest unmodified wetland, covering an area of approximately 3,240ha.  Ōkārito is the only place in the country where the white heron/kōtuku breed and it is home to the Australasian bittern/Matuku-hūrepo.  The area is also one of the biggest whitebait/inanga breeding areas.
The native bush in this stunning remote location is overrun with invasive gorse and weeds, so for the last two years the locals have organised a group of appropriately named volunteers, called GorseBusters, to remove gorse around the shores of the lagoon. 
What was intended to be a small group of local volunteers grew to a nationwide response with people coming from across the country.  Peter Dick, from the Hawkes Bay Real Estate team, was part of the action both this year and last year. He and his wife, Frankie, travelled south to become GorseBusters and they plan to return next year. 
For the past two years PGG Wrightson, along with Corteva Agriscience, have donated Vigilant, a ready-to-use gel developed specially to control a wide range of woody weeds. Volunteers spend a week cutting big stumps of gorse, painting Vigilant on the stumps, and pulling the gorse down and out of view. 
At the end of the week this year:
About 31km of the shoreline of Ōkārito Lagoon was treated, including re-covering and checking the 19km worked on last year.
About 105kg of herbicide was used through the week, enough to target roughly 24,000 gorse plants. About 50,000 plants have been treated over the two years of this project.
10kg of coffee beans were consumed.
About 240 litres rubbish was collected and removed from the lagoon - 600 litres over both years.
New volunteers are always welcome to join the team. To find out more visit GorseBusters – Okarito Kayaks.
Back to News