Video or image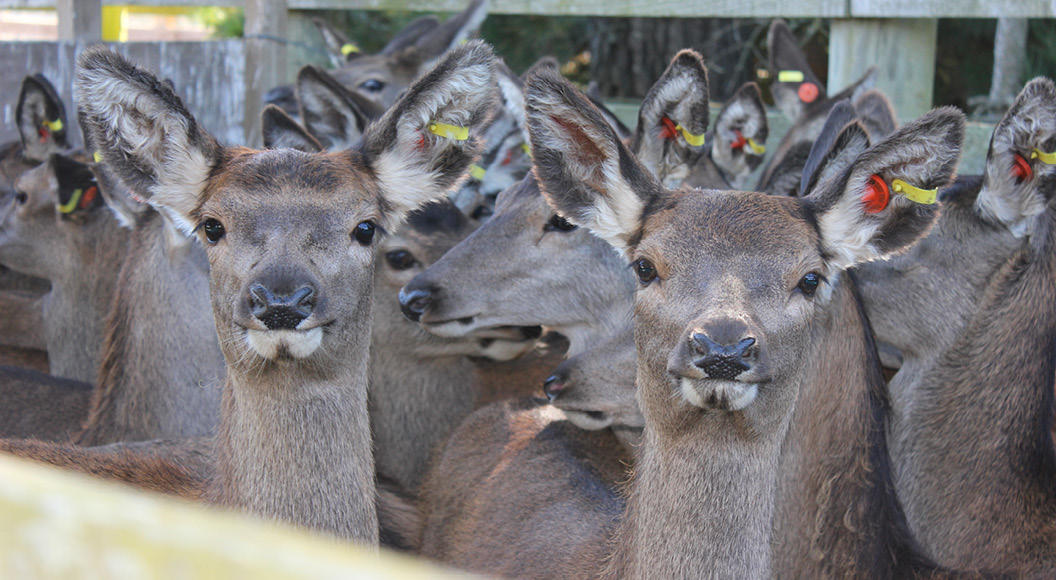 Over The Farm Gate: Renewed venison confidence evident at April's weaner deer sales
Potential $9 schedule keeps buyer interest steady, though stags more popular than hinds 
April's weaner deer sales showed renewed confidence in venison after two challenging years brought low returns for breeders and finishers.
At the only North Island weaner sale, the Taihape Weaner Fair in Waiouru, buyers continued to prefer stags over hinds: faster growth rates and velvet potential accounting for the premium.
At the two day sale 1000 stags sold on average for $5.41 per kilogram for hybrids and $5.20 per kilogram for reds. However, on day two the hinds struggled for buyer enthusiasm, with many passed in, and an average transaction of $4.35 per kilogram.
Earlier in April the High Peak and Mount Arrowsmith sales showed similar trends, with weaner stags selling up to $5.88 per kilogram. For more details on the High Peak sale, see here: Deer farmers taking positives from signals for venison and velvet | PGG Wrightson.
Hind sales are next on the programme, and good grass cover should underpin the market.
Growing consumer demand in Europe, the United States and China for both traditional restaurant and new retail products should support stable venison returns at $9 per kilogram or above later this year.
All velvet sales for 2021/22 are now complete. Prices rose by over 20 per cent on last season, delivering farmers a net return averaging around $128 per kilogram. Ongoing shipping delays and the recent Covid disruptions in China remain, although South Korea's restrictions are easing. Efforts by the China Velvet Coalition to develop a market for New Zealand velvet as a health food ingredient in China are progressing well. China's GDP increased by 8.1 per cent in 2021, with projections of a further 5.5 per cent increase in 2022. In South Korea New Zealand velvet remains front and centre for health product development, while the importance of country of origin considerations increases.
Tony Cochrane, PGG Wrightson National Velvet Manager
Back to News