Video or image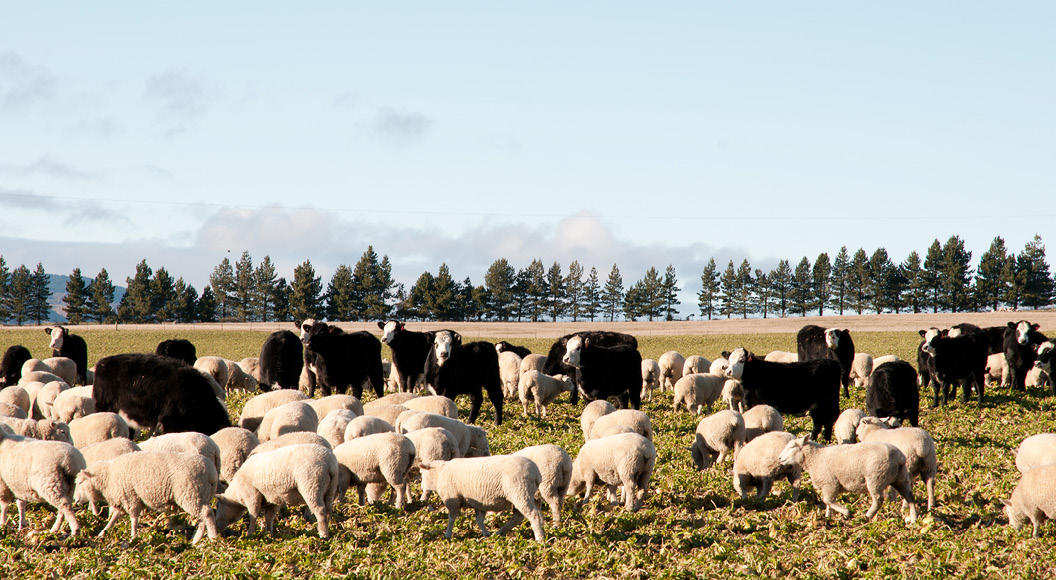 Over The Farm Gate: North Canterbury hill country property making the most of GO-STOCK
Scheme has put 1.9 million lambs and 270,000 cattle onto New Zealand farms since 2016
Inverness is a 1600 hectare extensive sheep and beef property on the rolling Cheviot hills. Carrying 9300 stock units, Inverness uses Go-Stock, an innovative solution for the on-farm cash flow challenges that can be associated with trade in livestock.
Luke Jamieson is the North Canterbury property's farm manager. He explains why Go-Stock works well for Inverness: "We use Go-Stock to help run Jersey bulls and trading lambs. It frees up our capital. Our lambs through Go-Stock are solely trading, so being able to use that system has enabled us to free up our cash to do other stuff," he says.
When you go with Go-Stock, PGG Wrightson buys the stock and retains ownership. Farmers then take, graze and grow the stock, as Inverness is doing, with more potential to come.
"We plan to increase from 130 to 280 Jersey bulls, which we will do with Go-Stock. Go-Stock frees up our money, including in this case to develop a new block. It's a good product and that is why use it," he says.
When the stock are ready to take to market, the farmer, with guidance from PGG Wrightson, decides when and where to sell them. PGG Wrightson then pays any resulting positive trading margin to the farmer, less fees and selling costs.
Luke Jamieson is sold on it: "I recommend it to everyone. If you want to free up capital that would be better used on something else, Go-Stock is a good thing," says Luke.
Go-Stock is an option for sheep, cattle, deer and also has a recently released dairy offer.
Jamie Molloy, PGG Wrightson National Livestock Supply Chain Manager
Back to News