Video or image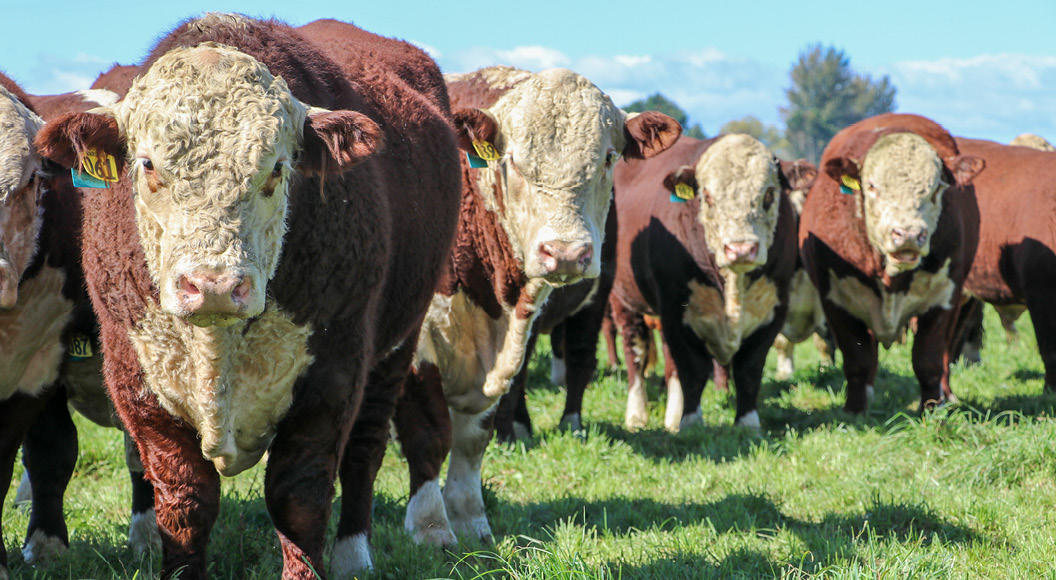 Over The Farm Gate: Demand and stock quality bodes well for an excellent bull sale season
Breeders raising the bar on data, expression and integrity of this year's bull offering
This year's bull sale season starts in mid-May in the North Island, running throughout the country to the end of June, including a wide selection offered on bidr.
Bulls this year are of exceptional quality. Most breeders have excellent data spreads and the expression of the bulls lined up for sale indicates continued genetic refinement, which the outstanding feed situation throughout most of the country has helped, putting the stock offered in a generally outstanding condition.
Many breeders are now providing independent structural assessment of the bulls put up, giving additional assurance that purchasers will acquire structurally sound sires that meet their breeding objectives, and are fit for purpose for commercial herds. Additionally, the integrity around fertility testing is key validating the investment purchasers make.
A raise in quality this year is evident across bulls from the major breeds: Charolais, Angus, Simmental, Shorthorn, South Devon and Hereford.
While some buyers will opt to observe rather than participate in the initial sales, those seeking an indication of where the market sits before buying would be wise not to hold back for too long when selecting and committing to genetics that will take their businesses forward.
For commercial beef farmers still requiring bulls for the upcoming season, so long as the stability of last year's market is maintained, pricing should be firm. Demand for weaners and 18 month cattle has been excellent in the last few weeks, and there is no reason for this positivity among beef farmers to taper off when they seek to acquire a bull team.
For assistance securing bulls to meet the commercial beef breeding objectives of your herd, please contact the PGG Wrightson genetics team, and to protect your investment contact our insurance partners BrokerWeb Risk Services.
Back to News