Video or image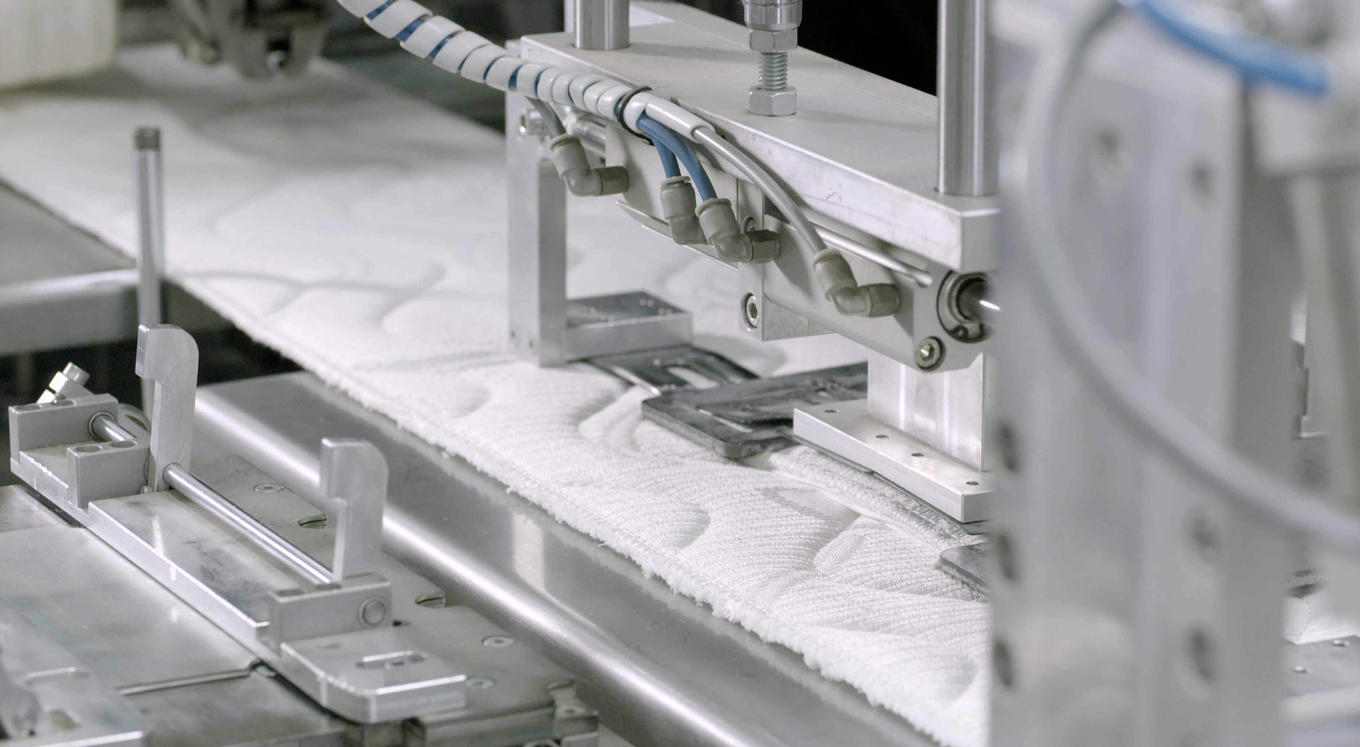 American bedding manufacturers will enable organic growers to maximise returns.
Certified organic wool growers have an opportunity to maximise returns as PGG Wrightson Wool's international marketing arm Bloch & Behrens seeks wool for exclusive supply to a leading American bedding manufacturer. 
Having established a lucrative market for Global Organic Textile Standard (GOTS) certified organic wool, Bloch & Behrens is offering generous returns to farmers able to meet the relevant criteria.
General manager of Bloch & Behrens Palle Petersen says certified organic wool typically pays $2 to $3 per kilogram above the current commodity wool price.
"Key to this venture's success is the loyal support from our certified organic growers. Our American partner recognises that loyalty and is committed to rewarding growers as much as possible.
"We want to expand our supply base. Logically that is through traditional sheep farms turning to organic farming. We also welcome organic sheep milking operations motivated to increase income from their wool.
"Where dairy farmers, orchardists, and grape growers might use some organic sheep as lawnmowers, perhaps they don't realise the premium value of their wool. Even a couple of bales here and there adds up, and no organic wool producer is too big or too small for us to take their clip," said Palle. 
For many years, Bruce and Denise McGill have supplied organic wool from their 910-hectare Owaka, South Otago property Te Taunga and are among Bloch & Behrens' longest established organic suppliers. Bruce said their organic journey was a gradual one. 
"Originally, we didn't think we were going organic. We just thought we would stop using some chemicals. We took advice from an older farmer who said, 'Don't go silly; work out which chemical you can manage easiest without. If you cope OK, drop the next one, then the next.' With animal health, don't go cold turkey; drop off a small mob at a time. Within a few years, we were doing without chemicals and effectively-becoming organic. 
"If you go back 100 years, there were no agri-chemicals for farmers. If you don't have to, why use them? However, farmers are creatures of habit, and until you commit to going organic, it can seem like a difficult process," he says.
Although it took McGill around six years to go organic during the 1980s and 90s, Bruce has no regrets.
"If you are not using chemicals, you develop other solutions to pests and disease. For example, to combat lice, we are strategic with our shearing. You need to understand the life cycle and the relationship between lice and sheep. In nature, lice perform a function for sheep, with greater activity during spring that makes the sheep itchy, therefore encouraging the animal to rub off last season's wool—understanding that we shear accordingly, in July and January, in line with natural cycles.
"With our farm, inputs are much lower, and returns vary. When the lamb price was really low, we received a 50 per cent premium for our lambs, though with lamb prices higher today, that is smaller. On the other hand, with wool, there are times when we receive a 100 per cent premium over conventional wool.
"While our production is less than a non-organic farm, our workload is also less, with less time spent running around on the tractor, spraying on chemicals. When talking to other farmers, I ask them: do you bank production or do you bank profit?"
Bruce says many of the changes he voluntarily adopted years ago are now being imposed on his neighbours. 
"We followed the carrot; the stick has forced other farmers."
For more information on a contract to supply certified organic wool, email: bbnz@blochwool.com, or call 021 645 763.
Back to News