Video or image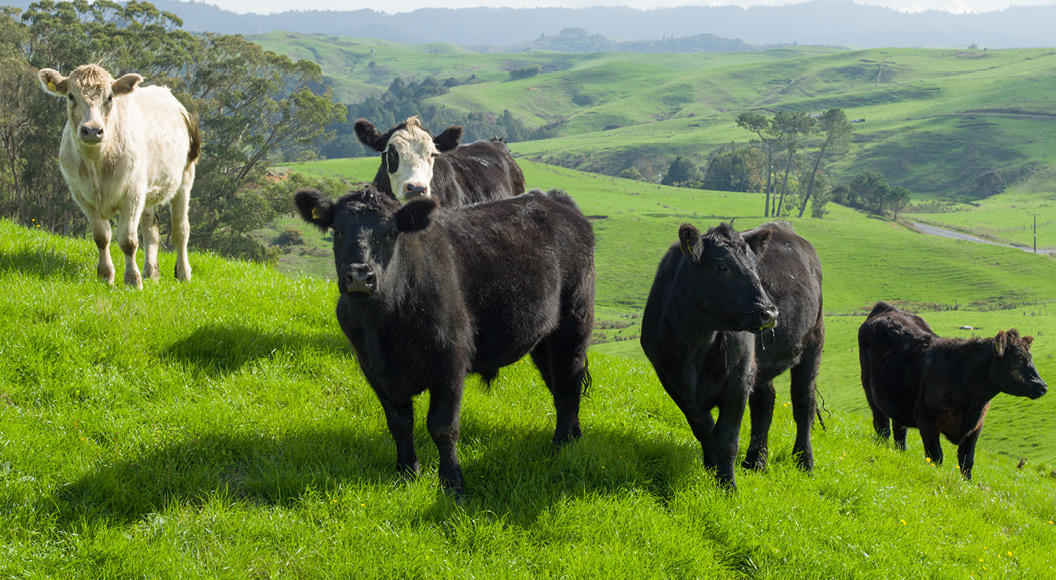 Over The Farm Gate: North Island livestock markets positive, with weaners in demand
Purchasers react favourably after Covid-related capacity shortfalls overcome 
North Island livestock sales through April remained at exceptional levels.
Earlier concern around stocking rates potentially under pressure due to a backlog of prime stock still on farm, delayed with processors beset by Covid-related capacity shortfalls, proved largely unfounded. Regular purchasers soon realised they had to move into the market, particularly to secure weaners during a short trading window. Therefore demand was incredibly solid: even in those areas that have been dry, including parts of Northland, Waikato and King Country, where farmers have not significantly held back despite ongoing drought conditions.
For steers, bulls and heifers weaner prices remain firm on last year. With weaner sales nearing an end, opportunities to purchase solid lines of station-bred weaners are diminishing.
In breeding areas focus in saleyards now moves to taking bookings for yardings of cows ahead of the upcoming round of cow fairs, starting shortly in King Country and proceeding throughout the rest of the North island over the coming weeks. Those tallies are likely to be higher due to the shortage of prime space, and the resulting difficulty of progressing stock through processors.
After rams began going out in mid-April, scanning for lambs will also commence soon.
Within dairy areas demand for cows continues to outweigh supply, resulting in vendors realising some highly satisfactory prices.
Matt Langtry, PGG Wrightson North Island Livestock Manager
Back to News