Video or image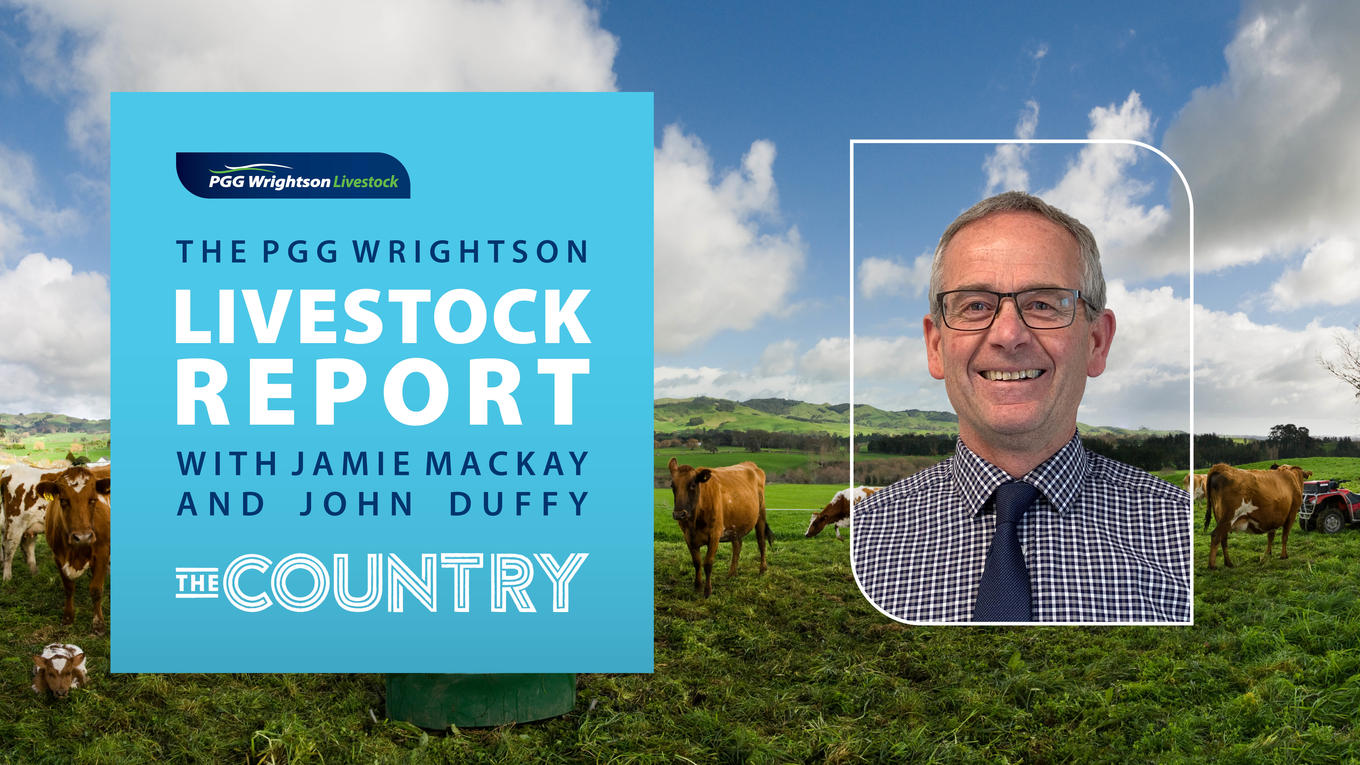 Livestock report: Busy cattle sales in Otago
Things may be quiet on the sheep front with lambing underway but there's still plenty of cattle action about, PGG Wrightson's Regional Livestock Manager Otago, John Duffy, says.
The Otago Spring cattle sales kicked off in Balclutha a couple of weeks ago, where "a very good bench of buyers" turned up and online bidding was also strong, he told The Country's Jamie Mackay.
There was a successful sale in Palmerston in East Otago as well recently, followed by Central Otago's Mt Benger last week, Duffy said.
At Mt Benger, Duffy said there was "an excellent lineup of straight beef cattle," mainly yearling, of between 300 - 400 kg.
"They were well sought after."
There's optimism for lamb and mutton at the moment but Beef + Lamb New Zealand's New Season Outlook 2023-24 report, released this week, paints a pretty grim picture for sheep farming in the short term.
Duffy said this was reflected in Otago farmers' attitudes to the next season.
"In Otago, fortunately, a lot of the farmers have a good mix of sheep and beef, to be honest.
"Whether they're breeding beef cattle or just finishing, or trading, in beef cattle ... there's certainly more optimism among people for the next season ahead anyway - to do with the beef side of it - rather than the lamb."
Duffy said it was important to remember to get off-farm when times were challenging but there was one national pastime currently taking place that provided a "good distraction" for those who couldn't.
"The sports - there's plenty on TV involving Kiwis and obviously we've got the big rugby game coming up on Sunday morning - the ABs versus the Irish," he said.
"Ryan Fox is doing a great job on the world golf stage after battling away for years and we've got the Black Caps off to a flyer in India and Van Gisbergen cleaned the Aussies up at Bathurst.
So at least we've got some good sports to keep us all going."
Back to News