Video or image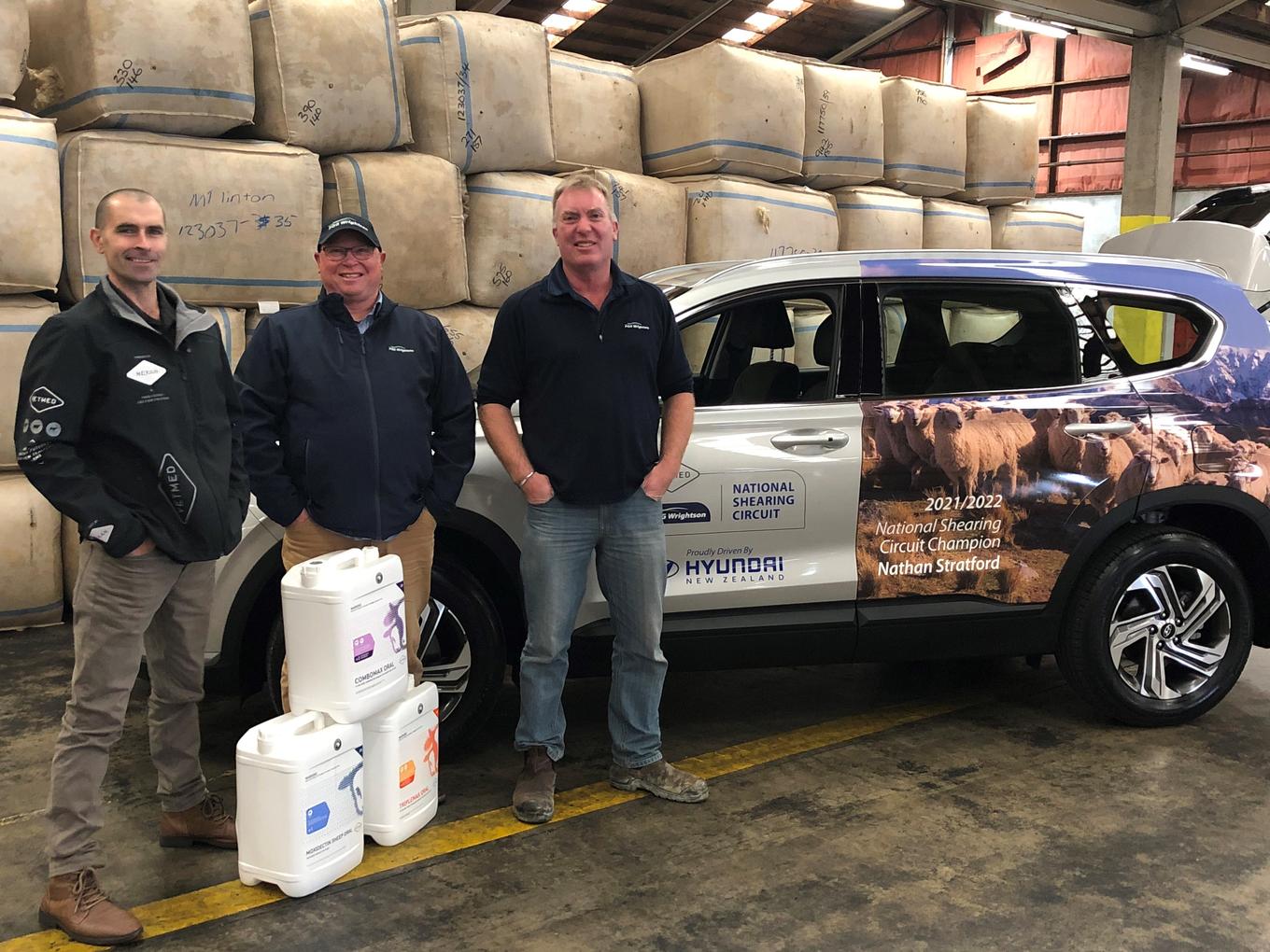 Nathan Stratford shears his 25th season resulting in a year's lease of a Hyundai Santa Fe
PGG Wrightson Vetmed National Shearing Circuit winner says, "Like any sport, what you put in is what you get out."
Often described as a 'Marathon event', it's no surprise that Nathan Stratford's adamant gym training helped in his recent success at the PGG Wrightson Vetmed National Shearing Circuit.
An understanding wife and family made it possible for Stratford to spend some of his spare time at the gym and travelling to competitions.
After a day in the shearing sheds, Nathan says, "At night, I come home, and I might only see my family for 10 minutes before I go to the gym."
A combination of weight training, rowing, and cross-training helped build Nathan to the level of fitness he required for the competition.
Shearing Sports NZ chairman Sir David Fagan said Stratford deserved the win.
PGG Wrightson Wool Warehouse Manager Micheal McClymont, Retail Manager Garth Cleland and Wool Representative Lawrence Paskell were delighted to present Nathan with a freshly branded Hyundai Santa Fe. Stratford will get to use this vehicle, free of charge, for 12 months, as part of his prize for winning the PGG Wrightson Vetmed National Shearing Circuit Championship.
Back to News