Video or image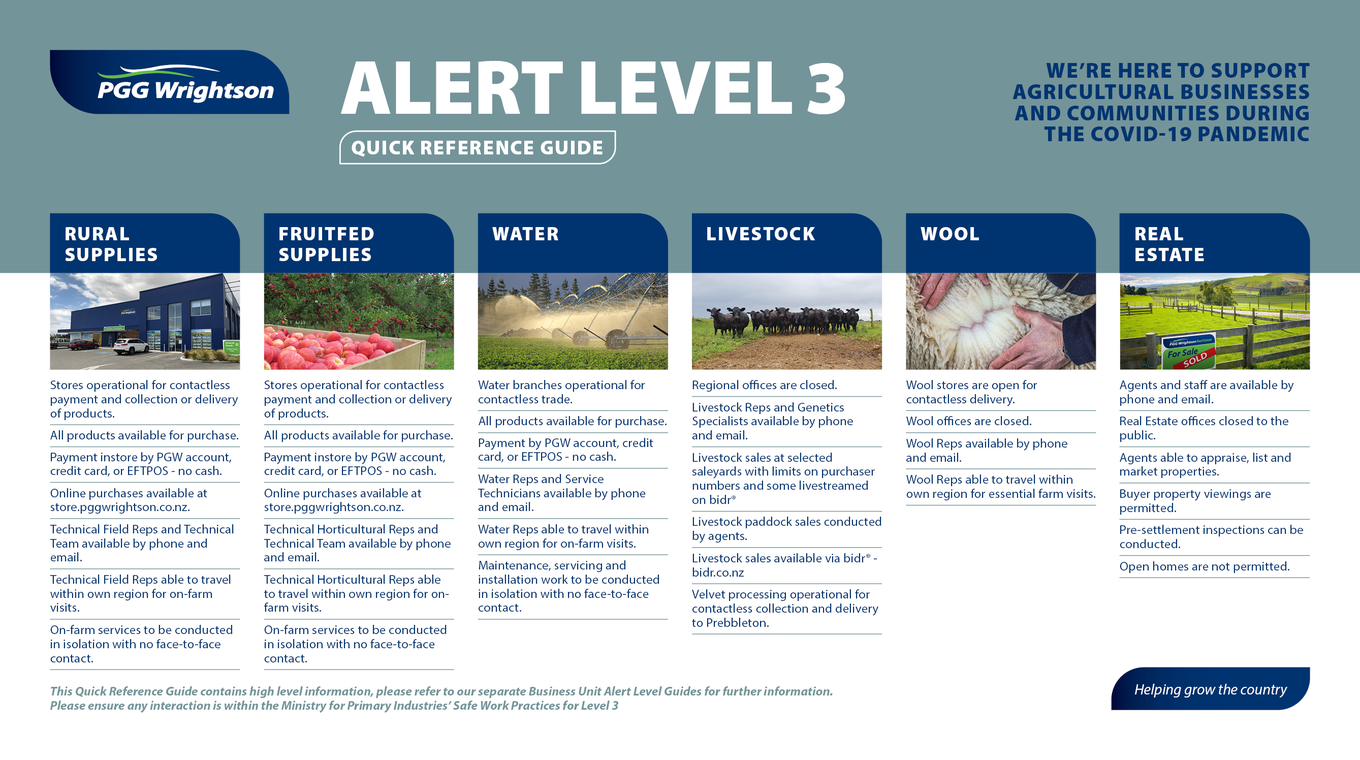 COVID-19 Alert Level 3 Update
You may be wondering which products and services you will be able to access from Tuesday 28 April under Alert Level 3.
While some restrictions have eased slightly from operating as an essential business under Level 4, it's vital that we continue to maintain physical distancing, hygiene protocols and contactless interactions with our customers at our stores and on-farm.
We've created strict operating procedures to keep our staff and customers safe, and we are working hard to ensure any interaction is within the Ministry for Primary Industries' Safe Work Practices for Level 3 to reduce the potential spread of COVID-19.
We've produced some guides outlining the services PGG Wrightson is able to provide across all parts of our business. For example, under Alert Level 3 you can continue to purchase products from our Rural Supplies and Fruitfed Supplies stores, our Wool stores are now open, buyer property viewings are permitted within the Real Estate business, water parts can be purchased and irrigation servicing can be undertaken, and our Reps are able to undertake necessary regional travel to visit properties and farms.
If you have an questions around how we can help support you and your business during this time, please reach out to us:
FIND A REPRESENTATIVE  |  FIND A LOCATION  |   SEND AN ENQUIRY  |  0800 10 22 76
Back to News