Video or image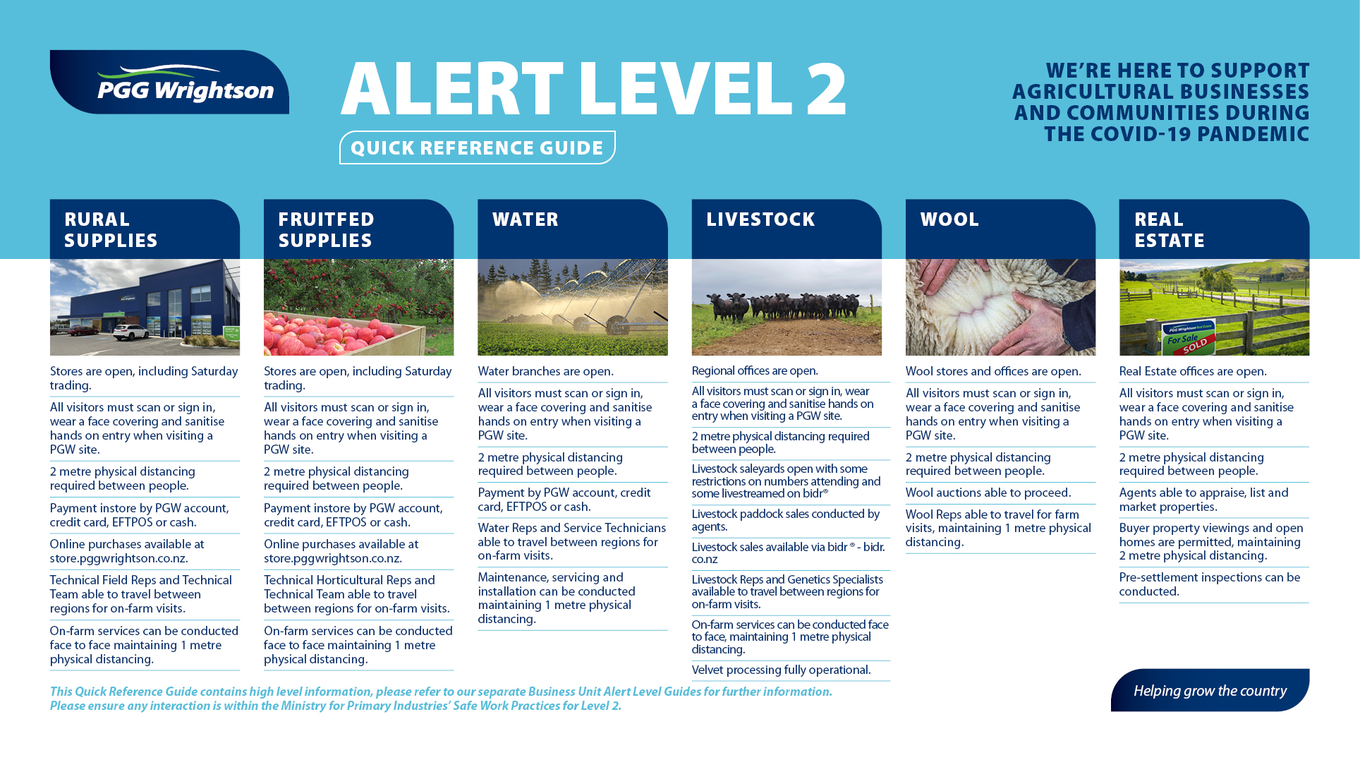 COVID-19 Alert Level 2 Update
PGG Wrightson will continue to do our bit to 'play it safe' at Alert Level 2. This means some restrictions need to be in place and measures followed to reduce the risk of transmission of COVID-19. The safety of our teams, customers and communities remains a top priority.
Here are just some of the ways you can interact with us, as our regional and real estate offices, saleyards, retail, water and wool stores operate under Alert Level 2.
1 metre physical distancing is required between people.
Customers will be required to complete contact tracing forms at each site.
Some saleyards will have restrictions to keep below 100 people on site.
Saturday trading will resume at our retail stores from 23 May.
Our Reps can travel between regions to deliver on-farm services
On-farm services can be conducted face to face maintaining 1 metre physical distancing.
View our Alert Level 2 quick guides to learn more.
We know many farmers and growers across the country continue to operate under challenging circumstances. If you have an questions around how we can help support you and your business, please reach out to us.
FIND A REPRESENTATIVE  |   FIND A LOCATION  |  SEND AN ENQUIRY  |  0800 10 22 76
Back to News